Board of Directors
Brian Johnson – President
Broker, Windermere Real Estate
Thomas Gewecke – Vice President
Former Chief Digital Officer, Warner Bros. Entertainment
Holly H. McHugh – Secretary
Deputy General Counsel, VP, First Tech Federal Credit Union
Peter Northrup – Treasurer
President, Northrup Corporation
Jim Brunberg
Founder Independent Venue Coalition, Venue Maker, Composer, Producer
Susan Franklin
Former Executive Director, Portland Summer Ensembles
Jessica Gowans
Owner & Head of School, Busy Hands Montessori
Akos Kondor
Project Manager, J.E. Dunn Construction
Hsin-Cheng Kuo
Financial Advisor, Northwestern Mutual
David R. Ludwig
Partner, Farleigh Wada Witt
Tomoko Oikawa-Metzenberg
Financial Analyst, NuScale Power
Mujidat Saaka
Data Analyst, Tahn Analytics LLC
Douglas A. Stearns
2nd VP ASD Strategic Partner Management, Standard Insurance Company
Aimee Virnig
Principal Broker, Windermere Real Estate
MYS Staff
Raúl Gómez

-Rojas, Music Director
Member of the 2018 class of the prestigious Bruno Walter National Conductor Preview (League of American Orchestras), Raúl Gómez-Rojas inspires audiences and artists of all ages and backgrounds to use music as a vehicle to connect, pursue excellence, and spread joy. Lauded as a "visionary conductor" (Oregon ArtsWatch), Raúl has built a reputation as an insightful leader that "captivates both performing musicians and audiences alike," and whose "positive attitude and enthusiasm make him a joy to be with" (C. Mumm, Metropolitan Opera Orchestra, NY).
In high demand as a guest conductor, Raúl is equally at home on stage and in the pit, leading professional orchestras in the USA and Latin America, new music ensembles, youth, and community groups, and collaborating with a vast array of guest artists across many genres and disciplines. Recent highlights include performances with the Oregon Symphony, Oregon Ballet Theatre, 45th Parallel Universe, Fear No Music, Third Angle New Music, Tilikum Chamber Orchestra, the Louisiana Philharmonic Orchestra, the Oregon International Ballet Academy, jazz violinist Regina Carter, Steward Copeland, Boyz 2 Men, Lyle Lovett, The Tenors, Kermit Ruffins, Rick Springfield and more.
In his seventh season as Music Director of the Metropolitan Youth Symphony, Raúl leads a team of 12 conductors serving over 500 students in 12 ensembles. He has led the organization to new artistic heights while creating "concert programs that any forward-looking orchestra should envy." (Willamette Week). Raúl's skills to "inspire children and young adults to make music to the best of their ability are astonishing" (D. Seldis, The Royal Concertgebouw Orchestra).
Since coming on board with MYS, Raúl has augmented programming to include a partnership with FearNoMusic's Young Composers Project entitled "The Authentic Voice," through which MYS commissions, performs, and records full orchestra works by local young composers. Forever committed to music education, access, and outreach, Raúl has led the growth of MYS's free Beginning Strings program as well as a conservatory-like stepped music theory curriculum available to students in all 12 MYS ensembles.
A native of Costa Rica, Raúl received full scholarships for graduate studies at Louisiana State University in violin/viola (MM) and conducting (DMA), and was a Conducting Fellow in the American Academy of Conducting at the Aspen Music Festival (2011). Beyond the podium, his work extends to frequent engagements as a violinist/violist, clinician, public speaker and, since 2020, as a Contributing Host and Producer for On Deck with Young Musicians on All Classical Portland. Raúl also currently serves as Music Director of YMA: Young Musicians and Artists and Guest Conductor with Oregon Ballet Theatre.
---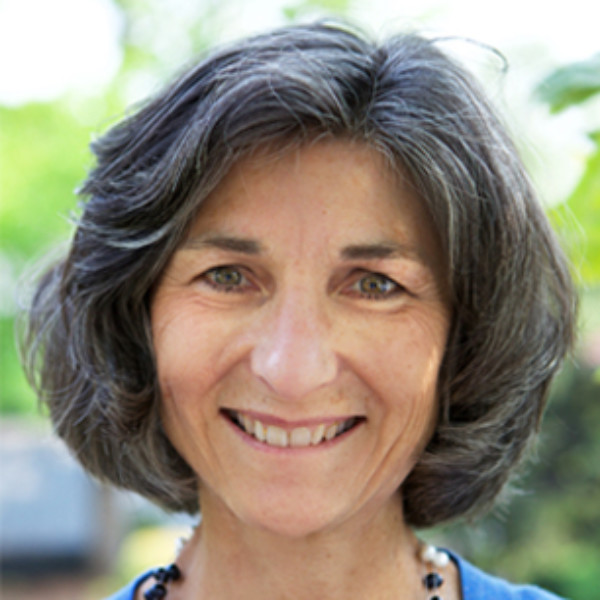 Diana Scoggins, Executive Director
Diana has served as the Executive Director for MYS since 2010. Most recently prior to joining MYS, Diana was a business analyst with the Bonneville Power Administration, and has been involved with MYS as a parent for nine years (thus far!). Having played the violin with the California Youth Symphony growing up, she is passionate about music and the impact it can have in the lives of young people and the people they touch. When not hanging out at rehearsal or in concert halls, Diana loves to run, cook, read, drink coffee, and travel.
---
Sarah McLain, Program & Development Coordinator
Sarah McLain received a BA in Psychology from the University of California, Santa Cruz. She taught and directed preschool programs in California for many years before moving to Oregon in 2002. Sarah volunteered in various roles including board positions at her children's cooperative preschool and elementary school. Sarah spent 8 years as an MYS parent, an MYS Group Manager, Librarian, and Volunteer Coordinator for the annual CRESCENDO Gala. Sarah played the piano growing up and appreciates the value of a high-quality musical education. Sarah enjoys reading, traveling, gardening, cooking and baking.
If you have questions about registration, tuition, concert tickets or any other general questions about our program, please contact Sarah.
---
Kyra Hanson, Communications & Community Engagement Manager
Kyra Hanson is a huge fan of all things storytelling. With a teacher for a mom and a librarian for a dad, she always had a book in her hands throughout childhood. When faced with declaring a major as a freshman at the University of Oregon, she gravitated towards one that was driven by storytelling – public relations.
Right out of college, she dove into the world of technology PR, spearheading media relations and social media programs for semiconductor, artificial intelligence, and cybersecurity companies. Yet at the end of the day, she knew tech wasn't her true passion, and therefore looked for a way to utilize her storytelling skills in an industry she cares deeply about – music. She now works behind the scenes at MYS, assisting with press releases, email campaigns, social media posts, you name it.
When she's not at work, you will likely find her reading books, buying books, frequenting concerts, baking, crocheting, and going on walks with her dog Juni.
---